Product Description
Dear Prinicipals,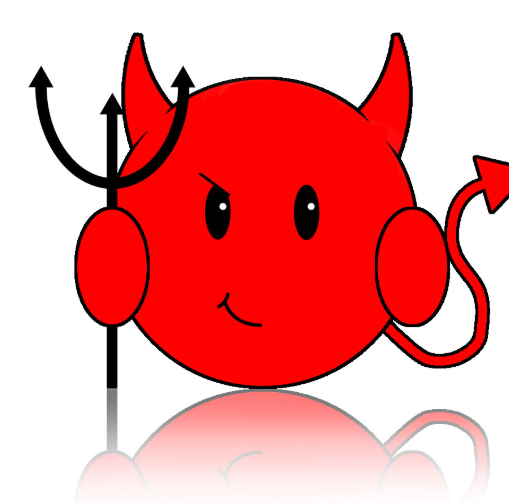 I started writing this article a few months ago, before the Corana pandemic started. After seeing the devastation caused by this new age pandemic, and after much deliberation, I decided to go ahead and publish this article.
Consultants are proping up in incubation space, of all shades. Some, promising seed and venture funds, and some promising revenue from TBI / STEPs.
And, a sin is being committed in the process. Let me explain.

A sin is an immoral act. An act which can cause immense damage to a human or to an institution.
In this case we are talking about education institutions.
Let me give you a brief background, to make it clear on what is the sin and who is committing it.
Educational institutions are creating TBI's on the direction of AICTE. This, as you all know is for the purpose of creating a Vibrant Startup Culture.
And, this is a good thing.
After setting up the TBIs, which involves series of steps, and includes appointing a head of TBI.
When an educational institution apppoints a person as TBI consultant/head, it is with the intention of creating a vibrant TBI culture in the institution.
Creating a Vibrant Startup Culture is a challenging and a creative job. A TBI is like a startup of startups. A successful TBI head has to have many skills – he should be aware of many aspects of running a company and succeeding. And, he should be a motivator.
But, TBI Consultants are tricking college managements to convert their TBI/STEPs to become money spinners.
By convincing the managements that Co-Working spaces are the latest trend in TBIs.
Let us compare a Co-Working space and TBI
A co-working is a place where tables and cubicles are provided to companies (all 7 types) at a price. Further, a meeting space, coffee vending unit, catering service, biometric attendence, 24 hr power supply, wifi is provided for a price. Courier, Networking and Legal services are also provided for a fee.
Commercial interest is the motive behind setting up of a co-working space.
A TBI on the other hand is setup with a more honourable purpose. It is setup with intention of helping students discover their entrprenuerial skills and nurture them to succeed in life. Of course, a strong startup culture will lead to better admissions.
A TBI consultant is appointed who is preferably an ex entrprenuer, who has succeeded in his venture and who is mature and qualified enough to work with heads of a departmenst and senior faculty.
The first task of a TBI consultant is to device strategies to marry the individual goals of a college department and the goals of the TBI, with the interests of the institution and students in focus. The TBI Head/Consultant should:
Create a liberal and creative policy of pre incubation.
Create an environment and posses the rare talent and patience to convert students with ideas to student entrepreneurs.
Create a pre incubation space where students land up as soon as they feel they have a worthy idea and check out what can be done next.
Conduct training sessions so that prospective entreprenuers understand the attributes and standards required for today's startups and corporate projects.
Showcase the Pre Incubation and Incubation space to prospective students and their parents, who are serious about engineering education.
Create an independent website to provide meaningful info and contacts to all students.
Assess the student quality of the particular institution and create appropriate strategies.
Device policies which integrate with the thrust areas of the individual departments.
Compare this with the contribution of a co-working space.
A co-working space head has only one thing to say to students – bring the money and take a space.
See the distratrous consequences of such a proposition.
It is a commercial deal.
Institutions built by sages and saints, and educationists, will slowly and gradually loose their character and fail as the dynamics of pure commercial actxivity will take over.
With a single stroke, TBI consultants can blacken the educational institution.
How will the Govt. view this? AICTE?
How will parents react to this vs a liberal incubation policy?
What will the student think? This college is a money making machine and does not care for its students.
It will be a great disservice to the illustrious sages and educationists who have built the institutions.
Many STEP/TBI consultants are advising colleges to convert TBI spaces as co-working spaces to be given on rent at market rate to companies and earn income.
Doing so, is a SIN.
My advice is, if the college has a building / space in a commercial area it is better to treat it as a commercial co-working space and earn income out of it and have a separate TBI which is not driven by commercial interests which serves the needs of the institution. In essence, it means treat each one differently.
Advising college managements to setup co-working spaces in the garb of TBI is a sin and will destroy a much needed vibrant Startup Culture to face future challenges and may contribute to downfall in admissions to the college.
This is bound to happen as a co-working space will destroy the learning and sacred purpose of a college and divert the management to earning rent from the TBI-Coworking space and eventually lead to converting the college into a real estate complex.
As this tendency gains traction, which is bound to happen sooner than later, consequences will follow.
And, this will signal as one of the factors as beginning of the end for educational institutions.
This is why I say consultants who are advising educational institutions to convert TBIs and STEP office spaces into co-working real estate spaces are commiting a sin.
When history of educational institution is written, such consultants are going to be mentioned as villians who destroyed institutions built over many decades by noble souls.
My advice to Prinicipals of Engineering, Medical and Pharmacy colleges is simple. Be careful of such Consultants usually retired from Government Service or Technocrats who are in reality real estate agents. Treat co-working spaces and TBI as different entities. Hire a real estate agent to fill up space for the Co-working space. Hire a educated professional to run and manage a TBI.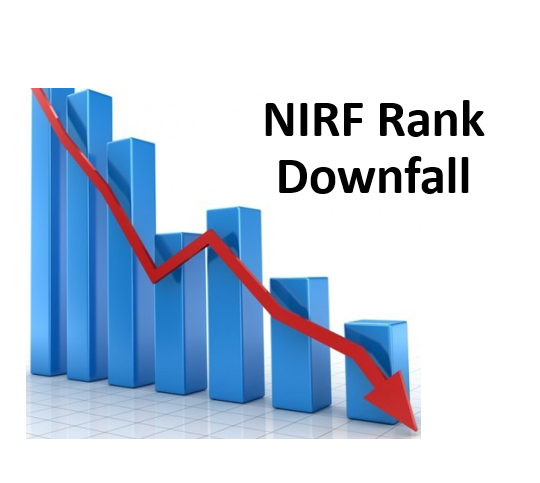 NOTE:

Principals and VCs, If you are keen on NIRF ranking, be careful, a Co-Working space in the Garb of TBI may result in loss of NIRF. As authorities would give higher rank for a TBI with student friendly policies and not a commercial co-working space.
Signing off.
Best wishes for your college.
Regards,
Krishna Karedla, Mentor and Consultant – I beleive in an integrated approach to foster entreprenuership in educational institutions.