Product Description
Dear Principal of Engineering College. This article is for you.
Do you think this announcement is possible?
The accompanying picture is an announcement on Placement Day in a premier Engineering College.
This is something every Principal would like to see. Year after Year.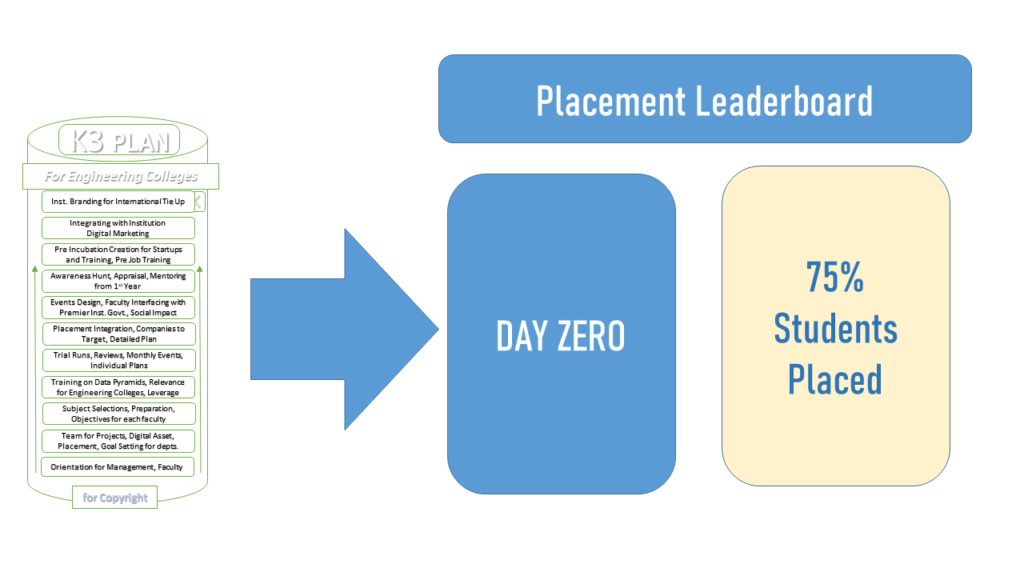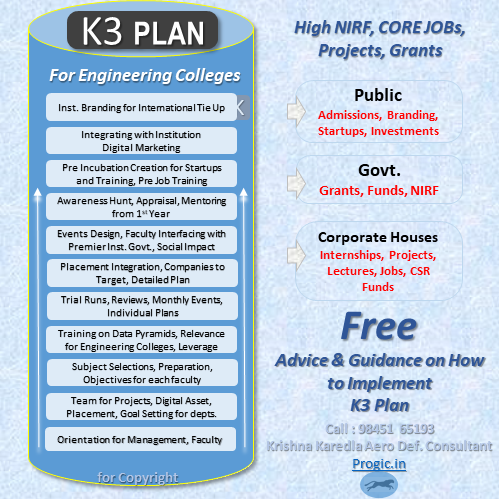 K3 Plan, as you know is for Engineering Colleges and as a Principal, K3 Plan is the right tool for you to establish as India's most dynamic and remarkable Principal. In this article, I will explain why you will become famous and successful with one to two years of adopting the K3 Plan.
The best part is you need not ask your management for additional funds! Imagine, bringing in the massive developmental changes without additional funds!! Massive savings and equally massive benefits. Your Management will love it. This article is about how K3 Plan will make you famous and successful, but, if you want to know more about the plan please visit the homepage.
Management, AICTE, NIRF offices will immediately take notice of your dynamism as managements will see a perceptible change in the college faculty, students and placement office interaction, AICTE will see that you are implementing standard operating procedure based programs, and NIRF officials will see that your college has jumped NIRF ranks within one year.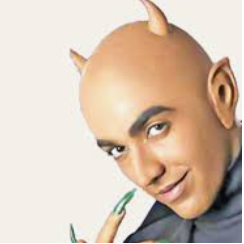 Peers will be jealous of you. Imagine your college NIRF Rank Jumping ahead of NIT Warangal or NIT Suratkal or Give a Tough fight to Manipal Insititute of Tech.
They will all become curious what you are doing to achieve such popularity. But, Dear Principal rest assured, it will take years to catch once you have the head start! I will ensure they will never catch up with you!!
Faculty will love you. Why, you may want to ask?
You will brought a direction to their Careers. Let us accept, there are multiple changes which are coming up and junior faculty are not sure how to secure their careers. With one sixer shot you will have shown them that there is hope.
Once, faculty loves you there is no looking back.
You will become the pied piper for students. When you have faculty following you, students will follow you almost blindly.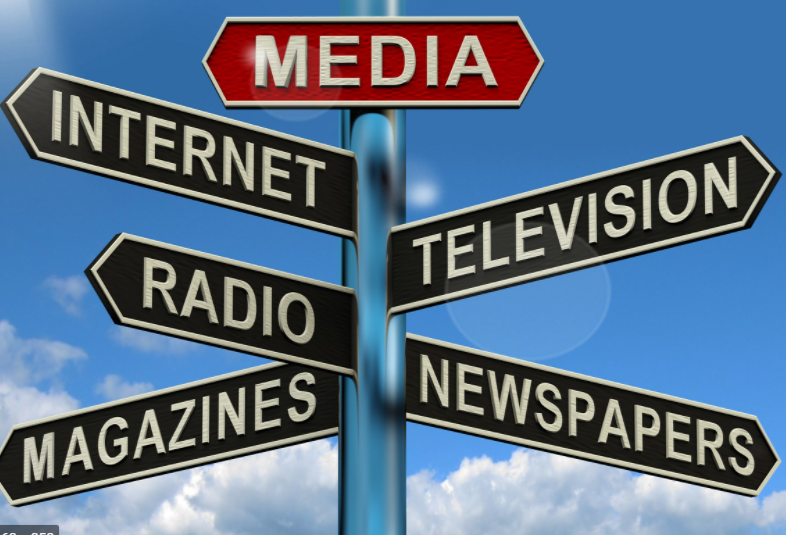 Students are like that.
Most importantly, media will respect you as the events you conduct in your college will draw a lot of attention and publicity. You will simply fill up media pages and boost their TRPs and yours too!
Ready to implement K3 Plan?
Wait. Hear out the most important of them, Placements. As companies roll in and seek your appointment to schedule recruitments events, you know you have arrived.
You can dictate how your students get recruited by barring companies which do not honor their placement offers, set a bar for minimum salary, and accept only core Engineering Job offers.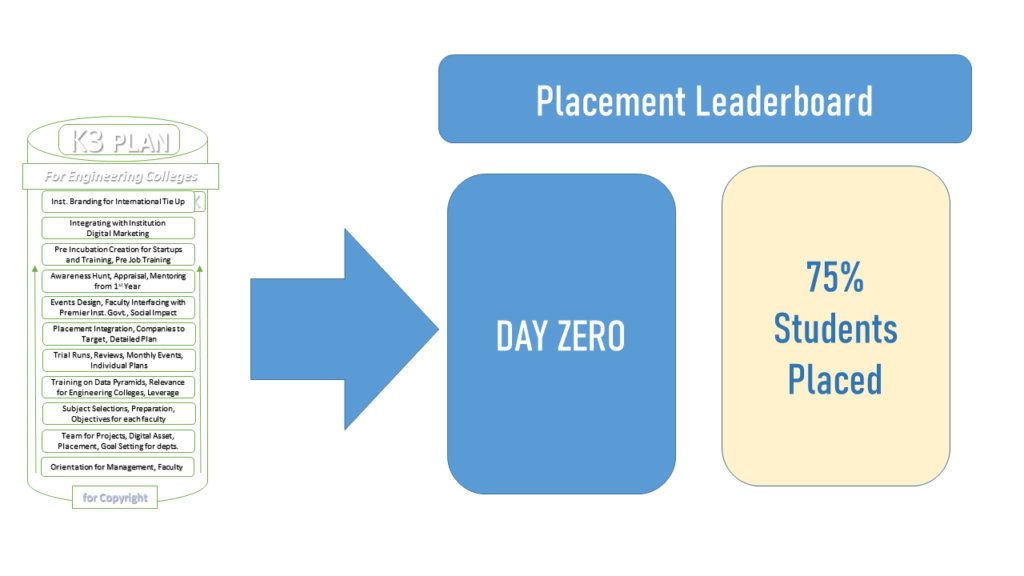 Heady stuff.
Not at all difficult to implement. K3 Plan is a simple plan which cleverly ties up the skills available in the college with the digital revolution happening and brings in the placement team and students on board.
Now it is your call.