Product Description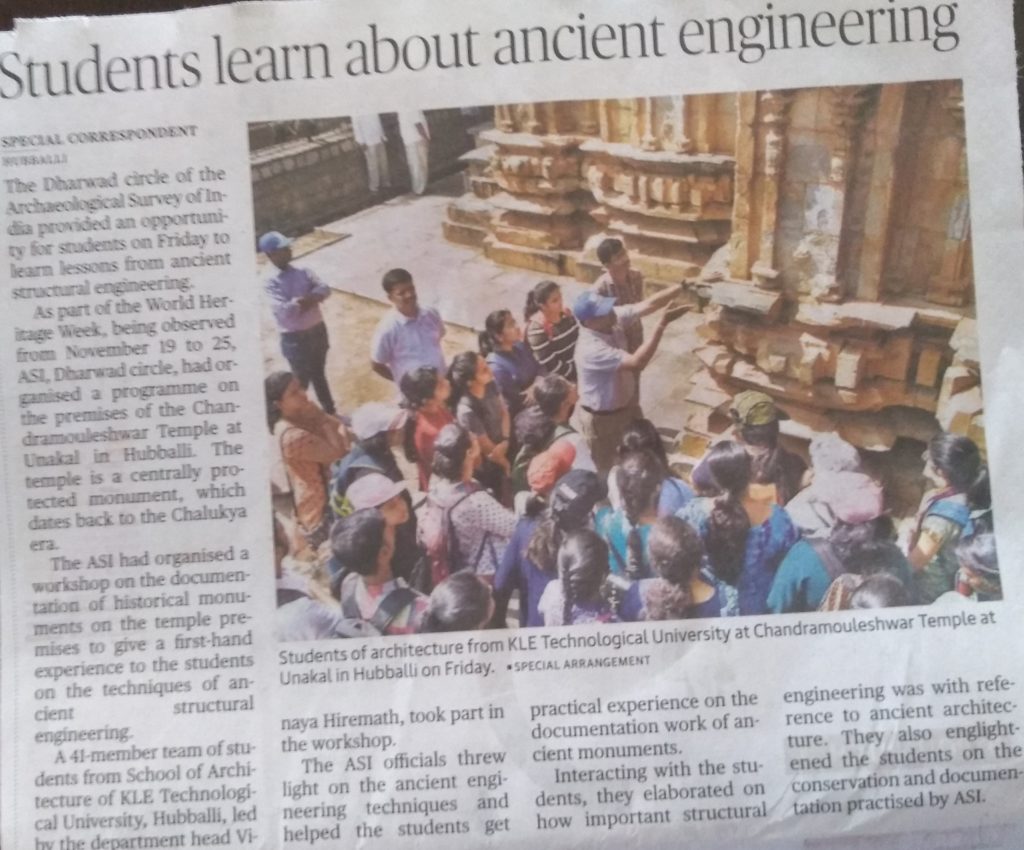 Firstly, credit should go to Prof. Vinaya Hiremath and ASI for arranging this visit to Chandramouleswar temple.
Great opportunity for students.
KLE Tech has many credits to its long list of achievements and this is a notable event. In fact, it will be interesting if the entire construction of such temples (Brihadeswara temple is one such) is under taken as a mini project with the objective of building a mini temple using miniature objects.
I had a unique experience with KLE as early as 2011.
We had developed a software named "Project Vault" which was designed to record projects of students, and expose them to corporate companies. The software was designed generate relevant projects for specific searches so that corporate could directly contact the students. The idea was ahead of its times.
Very few colleges responded. But, few did – and KLE (Formerly Bhommareddi CE) was one of them. In fact, one professor from KLE even called us and a few students logged in and submitted their projects.
Project Vault did not take off. So, we did not pursue it.
This leads us to one important factors for success of a startup. TIMING.
On this count, KLE has been perfect with its timing. There is hectic activity on startup front, they have perfectly understood the spirit of student startups, and will see tremendous success in days to come.
Many colleges have visited KLE, tried to copy their working. Which is good thing. However, I strongly suggest each college builds in own startup culture, based on its thrust areas and create core competencies.
Good luck!