Product Description
Running and managing a TBI (Technology Based Incubator) is a challenging job. But, not impossible if one has the ideas and the support of the Host Institution.
Let us see what are the goals of a TBI:
Build a vibrant startup culture in the Host Institution
Be a contact point for institutions and entrepreneur public
Be a contact point for industry and the host institution
So, what does the host institution get from a TBI?
This is a good question to ask and rightly so, as the HI has to invest in the initiative. I have listed 10 gains from having a TBI, which you will find below. The 10 benefits show that a TBI is a win win for everyone.
However, many institutions are deliberating whether to have a TBI or skip this startup wave altogether. This is a gentle nudge to rethink and catch the wave.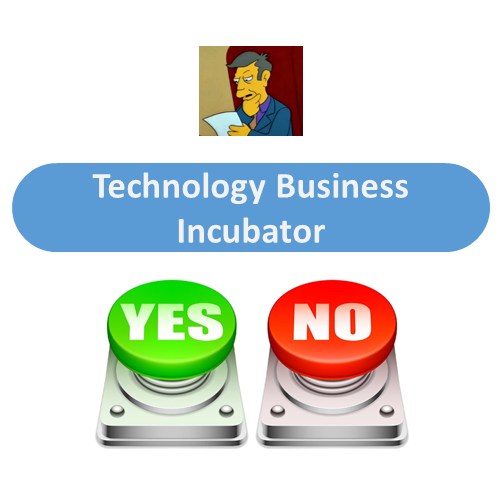 First, let us see what will happen if an engineering or a medical institution or for that matter a management college decides to skip the startup wave.
Let me state the obvious without mincing words. This will be the last wave they will see. Because, this wave will last for years to come and by that time education will change.
What will colleges lose, without a TBI?
Firstly, colleges without a TBI will lose a great opportunity for better quality admissions.
A good TBI attracts students who are enterprising and are planning to pursue a challenging and interesting career. In simple words, a TBI is a great showcase item.
Second, in the years to come, if the Govt. is serious (it appears and acts serious) a TBI will get added points in the NIRF ranking. A college without a proper TBI will lose out.
Third, a TBI with entrepreneur-mentor will bring in a culture of entrepreneurship. So, have a TBI head who is an entrepreneur and knows how to work with students plus, he should have an Edu Tech background. Without a TBI, it is difficult to have a role for an entrepreneur in an Institution. This is an opportunity the Govt. is offering, so grab it.
Fourth loss, opportunity to have students who are better prepared and ready to face work situation, as they will have been exposed to business and startups in a proper and scientific way in a TBI.
Fifth, Host Institution will lose an opportunity to incubate a fully home grown startup such as Ninjacart, Swiggy, or Hallilabs.
Compared to any other alternative, student startups in college can bring terrific opportunities both in publicity and motivating younger students.
Sixth, Host Institution will lose an opportunity to attract private companies. Private companies prefer to interact with colleges which have an active TBI. This can lead to funds for projects and better internships. This is a key reason to start a TBI asap. Note that Internships has a direct bearing on NIRF rankings.
Seventh loss, without an active TBI institution is likely to churn out exam and theory oriented students who will not fit in today's world leading to a bad name to the institution over a period of time.
Eighth loss, coming from a technology background, I can tell with more than 100 % certainty that pure teaching colleges will lose relevance in the near future. The only way out is increase focus on startups and publishing papers.
So, if you do not move on startup culture your institution will be left behind and remain as a technical teaching college. A TBI will change the way your Professors approach subjects. Talk to Professors in KLE – they will tell you the active startup culture has changed the way the teaching is done in the college. Startups is all about skills, tech skills. Did you know that Govt. is setting up skill hubs in schools? One more reason to buck up.
Ninth loss, by increasing students exposure to startups, students are better equipped to work in corporate companies. Without exposure to Business Plan 1, Business Plan 2, students are not aware of today's working culture in companies like Cisco, Dell etc. (FYI Companies increasingly treating every section/division as a startup).
Let me now list some of the positives of having an active TBI:
Increasingly, private Venture Capital Funds are looking to TBI's for identifying serious startups
The Govt. has been successful in increasing the number of startups in educational institutions year on year. Given this trend, a successful TBI will be a ranking factor for NIRF, in the near future. So, get started.
Seed funds are being offered by the DST – GOI. Without a registered TBI it is not possible to avail the seed funds.
Opportunity to incubate successful startups – great showcase items
Opportunity to expose students to a startup and the real world environment
Expose students to ATL – a lab which will trigger creative thinking of students. Students of all branches have to be exposed to this emerging tech. The Govt. is supporting this initiative. Why not utilise it?
Registered TBI startups have an opportunity to be seen and evaluated by foreign VCs whom the Govt. is inviting.
Citizens of the area who have innovative ideas can make use of the TBI space to setup their startup and become eligible for funding and incubation. This will help the Host Institution to gain a reputation in the minds of the public – here is a responsible institution.
In the days to come, as mastery based education gains traction (which it will) the relevance of teaching colleges will reduce. Startups and Research are the only way out. I repeat, teaching colleges will go away. <if you are interested I can explain over a phone call or a video call – give me a call>
Attendance in colleges is reducing. This is a complaint from many colleges. A TBI can make students change their attitude about education and a TBI can immensely contribute to create a self interest and path to succeed among the students.
Task based education is setting in – learn and write an exam is going away. A TBI encourages students to think of tasks and focus on them.
Let us keep up with the changing times of startups and TBI.