Product Description
China sees India as a threat, from the Industry and Regional Power perspective.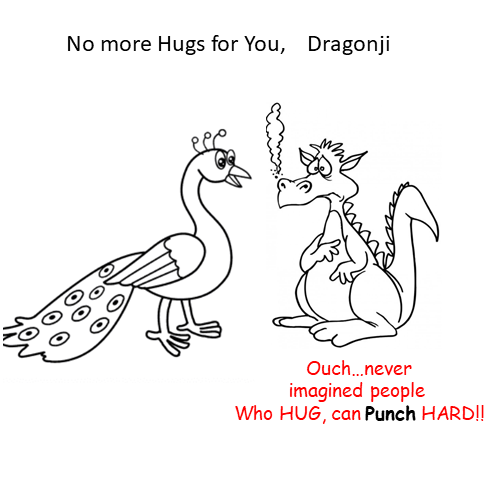 Firstly, with the blunting of Pakistan sponsored terrorism in India, and being effectively controlled in Kashmir, India has now a fair chance to concentrate fully on internal industrial development on all fronts.
Further, with no terrorist attacks in cities such as Mumbai, Delhi, Hyderabad and Bengaluru, in the last 5 years, Indian Police has the learning curve to curb any terrorist activity in future as long as it gets the political support. In this context, state police also is to be congratulated. We can be rest assured for a peaceful internal security situation for some at least.
Likewise, foreign investors and companies.
Foreign companies need a terrorist free state to put their money in. And India is a good bet.
And, herein lies the catch.
China cannot afford India to be its competitor.
All it takes to trigger rapid industrial growth at GDP 10 percent will be, 5 well developed cities, each one built around a company such as APPLE. India will offer a good ground for breeding multinationals and countless startups which will take the economic game away from China.
Let us look at the ground reality in India, which Chinese President Xi will be aware of and these are the reasons why China wants to destabilise India, directly attacking, not like how Pakistan does with a proxy war.
Reason 1:
Hindu Vote has consolidated to BJP
What does this mean? No political instability for the near future. Even if BJP gets lesser seats in the next General Elections, there is very less chance of it being wiped out. So, it will have a majority Govt. or will have a say in the Govt. So, no political instability, and high level of internal security.
Which means an active industrial climate.
Reason 2:
BJP internally seems to have a solid second line leadership
If BJP were to win the next General Election, it seems to have a clear line of succession. No prizes for guessing the Next PM from BJP.
Reason 3:
Spreading of Internet to the Interiors
Internet is spreading fast in India. As smartphone prices fall below the psychological barrier of Re. 10,000/- more and more Indian poor have a smart-phone, in effect a computer on hand, each one is more empowered than ever.
This is prompted app developers, short films producers, rural startups to sprout and service the rural market.
India is now second to China in number of Internet users.
This will result in foreign companies looking to service Indian rural markets which is quite huge.
JIO quickly making moves to become a major telecom service provider, with investments from foreign investments and importantly it has not accepted Huawei's telecom equipment bid. Which probably is tacitly agreed upon decision between the Govt and Reliance. This is clear evidence, Govt. is closely working with willing corporates to encourage them.
In fact, Huawei's India head has clearly said No Business – No investment. Which has strong political overtones.
I think India has already started to respond to China's aggression or is already responding by not accepting Huawei's bid for equipment sale to JIO.
Reason 4:
Fundamental shift in the behavior of Indian public
This is crucial.
Indian public (including minorities) has shown remarkable understanding and maturity in supporting the Govt. in handling all situations. Post demonetisation, post GST problems, triple talaq, and surgical strikes, in all these major initiatives, the public have silently supported the central govt.
In fact, there has been near zero support for the opposition on all the above issues.
Indian public is now longer seen a passive observer.
It will take part in national development aggressively, mainly driven by an impatient youth.
Reason 5:
Extraordinary Foreign Relations
If one were to note, Modi has less frequently travelled abroad in his second term, till Covid struck. To me, it appears he has established excellent working relations and multiple initiatives have started with all major Govts of the world. His personal approach has ensured strengthening of relations with major countries by definitive steps.
Japan, Australia, UK, Israel, USA, Saudi, Russia and USA are all interested in Indian markets and willing to collaborate with India.
The ease of business ranking is climbing year on year.
It does not end here.
The above countries have active partnerships the latest one being the one between Australia and India for Mutual Logistics Support. in Indo Pacific region.
Reason 6:
Settlement of the Ayodhya Dispute
A clear indication that Indian polity has matured is the successful solving of a major religious dispute peacefully, which is impossible in China. This is incidentally its weakness. Every dispute requires the Communist party of China to intervene and settle many a times forcefully. Which makes it a extremely strong society when things are under control. But, a very delicate society structure, as soon as a major problem happens. It has no corrective mechanism to cross it in an internationally acceptable democratic way.
Now, let us come to the actual question.
What is China's Short Term Strategy?
Block India's ambitious intention to regain POK, UN Seat in the security council and importantly prevent movement of industries such as Apple to India in a big way.
With that in view, China will continuously try to bleed India, and prevent foreign companies to come to India in a big way.
Why is this bleeding important for China?
An aggressive India can recharge the youth of the nation to propel the country to a economically leadership position in this region and can become a competitor to its (China's) economic interest.
China cannot afford to lose its economic march, to compete with USA and be the number one economy in the world. With wages rising, China is seeing movement of Industries to neighboring Vietnam. And, handling of Corona by China has been disastrous. World is not happy with China and most countries will now be wary of China. If economy slows down China will not be able to handle its own rich and youth. Unbridled aggression is China's strength and achilles heel.
The other bigger problem China will find is internal social unrest against communism. The silent acceptance of curb on freedom of speech among its citizens is going to burst sooner or later and the only way China's political leadership can delay this eventuality is by diverting the nation's attention, examples – Honk Kong and Galwan valley. As Chinese citizens realise democratic freedom is superior to economic freedom, things will get out of hand for Chinese Communist Party.
India, thankfully has no such problem.
We are ready to absorb rapid economic growth as a political system.
And, this political system, thankfully, has always wanted peace with its neighbors.
However, things are not very rosy on India's side.
Militarily, Indian soldiers can fight both Pakistani and Chinese. While Pakistani soldiers are basically cowards and send terrorists as proxies, Chinese soldiers are themselves terrorists at one level. Brainwashed, they will do anything.
Technologically, we are no match for China.
China's position with the world will be as follows.
It is either them (India) or us. You invest in India, we will make it difficult for India. And, let us see how much India will attract foreign companies.
Going forward, China would love to have Congress (Rahul), supported by communists back in power. A weak Govt. would not be able to focus on economic development and will be busy fixing and pretending.
It is clear, that this is going to be a long drawn and probably a bloody battle.
I am not sure too BJP lower cadre and citizen supporters, with their nationalism based approach, will have participate in the aggressive approach of their leadership.
We need out of the box technology driven solutions to keep China on the defensive.
So, what is the strategy to repel Chinese attack?
Strategy 1:
Every attack by China has to be replied with a double attack. Let me explain. Resist China at the point of attack and do a surgical strike on Pakistan.
Reason?
Pakistan will launch a terrorist attack whenever there is a skirmish going on with China. It is inevitable.
Our army has to have the upper hand. So, take the initiative.
This will seem like pushing India into a full war, which is not so. This is just to let the Chinese know its terrorist friend will also be slapped each time you attack India.
This will either create a closer friendship between Pakistan and China or result in a wider separation. This will also serve to draw the Chinese from their comfort zone of stealth moves.
Strategy 2:
Get Indian supporters all over the World to protest in front of Chinese embassies. Recent past shows BJP is adept at orchestrating these shows.
Further, it can also arrange driving 8 sheeps to Chinese embassies all over the world, to catch media attention and remind the Chinese sheepish behavior in 1962 and the month long war. Remind the world.
Strategy 3:
Create a Buddhist Green Channel for buddhists to visit important buddhist places. In essence, identify friendship points with China's public and promote them.
Strategy 4:
Political parties have to plan to get the people of India to completely evict communists and political parties should also avoid encouraging communist parties.
No communist party in India.
Strategy 5:
To face international threats and handle international relations India will have to develop economically. For that a massive, well thought, forward looking strategy has to be evolved.
Nationwide, create a NIRF linked, Startup program for college students which is based on point system ensuring no college misuses the program. A comprehensive plan to link NIRF and Startups and Funding and Engineering Colleges, which will propel Indian Startups.
Contact me, to know more. We will discuss and it is FREE.
Strategy 6:
Compete with China.
If we are afraid to compete with China, we will harm ourselves.
It is like going back to Nehruvian era where we took pride in banning all sorts of capitalism and entrepreneurship, even to the extent of shooting down any debate which smelt of Capitalism.
Just look around. Everyone, I mean everyone has become aspirational. Earn, have a good life of his / her choice. Whether, the society will satisfy everyone or not is a matter of another debate.
If we isolate ourselves, will become like a traditional housewife, whose only means to assert herself was to cook great food and earn her right to have say in important matters, or else be told you know nothing, so be meek and submissive.
Today, a women can discuss, understand and participate, because of education and inexpensive exposure to the world with internet. So, a women is able to have a say, compete and contribute. Her aspirations are now, well truly aspirational in the sense that more and more women succeed in their goals however small they may be.
Similarly, we as a nation should not lock ourselves in, voluntarily, we should win by competing and beat China economically. That is the only we can become a great nation that we profess we once were.
By no stretch of imagination, am I saying banning of 49 apps is wrong. It was done with the purpose of sending a message, now that we have hit you militarily, we will also hit your business. And, we are ready to face the consequences. Luckily for Modiji the world opinion is generally against China, at this point in time. It can change anytime or die down. Say China releases a Covid vaccine for the World, the opinion will alter and we will also have to order the Vaccine.
The tussle with China is NOT a real estate and a military war.
The truth is:
It is an economic war, China cannot afford a large country like India getting all blue chip industries.
The reality for us is:
Get big industries into India, build smart cities, create startups, enable colleges compete globally, be the leaders in space (privatisation), look after the poor, make it easy for citizens with ONE NATION initiatives such as One Nation one Ration, One Nation one Vehicle Registration, and, get a vaccine out as fast as possible, which is what Modiji and Amit shahji are angling for.
If we want to support our country, we have to compete, and take pride in competing.
Our consulting firm Progic is doing the following:
1. In 1999, having realised that domain based software expertise is need of the hour, we chose ERP as our focus and created books which teach the reader how to create an ERP software. You can see the achievements of this startup I started here: www.vkinfotek.com.
2. I am pushing for Aerospace component manufacturing companies to adopt to the changing technology horizon, with my blog and consulting work. www.progic.in.
3. I am pushing for engineering colleges to start a digital initiative which will leapfrog colleges to consulting and position themselves as knowledge hubs for industries for a win win game. This is aimed to help colleges compete and get a higher NIRF rank.
4. I am pushing for colleges to adopt a 4 stage startup initiative, beginning from 1st year of engineering degree, to encourage students to think of startups and participate successfully in corporate startup wave which is happening.
5. With an aim to lower the total cost of education, and encourage specialisation, thereby contributing immensely to the country, we are working on an highly innovative startup, completely app driven. It is based on the idea that innovative ideas require original learning, This will be launched in India by January of 2021.
6. I am also making a case and telling everyone who matters, Principals, and College Managements, and AICTE and NITI Ayog not to let college TBI/STEP be converted to rental buildings. I have also written an article, which details the pitfalls of converting TBI to rentals.
Please post your comments. It is valuable. And share the article forward.