For the first time, I am not too sure where to start this Post. There can be multiple starting points for this post, because this post is about a Parayana Team which has a good heart. The "Kamakoti Kutumbam" has a strength of nearly 90 members. The Parayana Program is conducted by Mrs. Rani Ratna, and her team of 90 members.
Yesterday, 20-11-2023, myself and my wife were invited to a Parayana program conducted at a farm house of an Industrialist family.
And, let me begin by informing you that by the end of the day, I was the first of the three members to be disqualified to attend any of the future programs! The reasons have not been disclosed, but they must be serious. And, I would like to think each one was debarred for different reasons. However, I expect the action to reconsidered at a later date. This team is different from other teams. In many ways. And, has a good heart.
For those who do not know the summary of SreemanNarayaneeyam, it is as follows: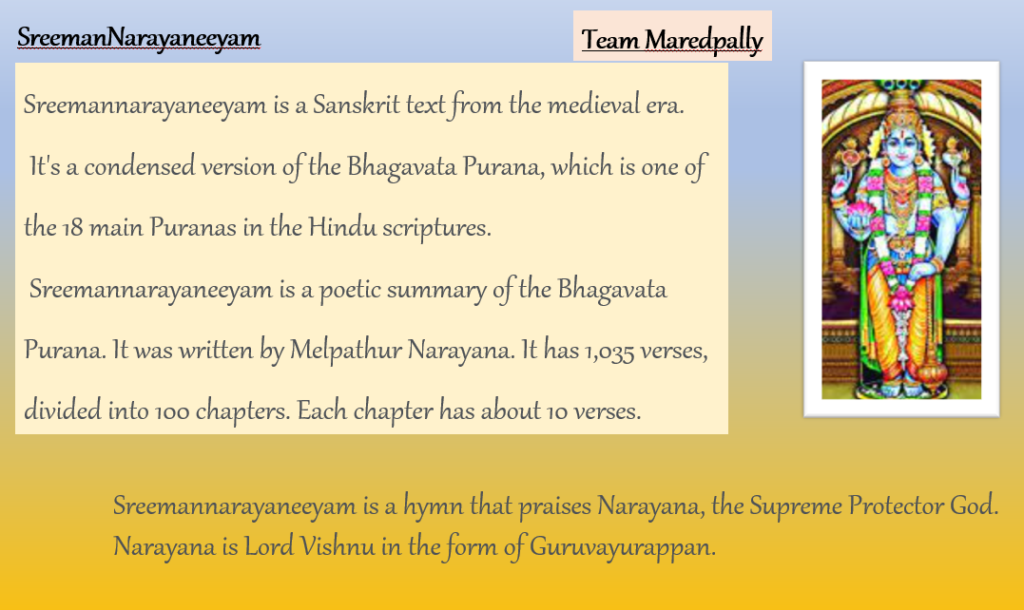 The team follows a strict and standard procedure, which has made them very acceptable to people from all sections. Temples in far off places such as in coastal Andhra Pradesh request them to visit and conduct the Parayanam Recital.
Most of the members of the team are ladies, who have a tradition of recitation practice and poojas.
The whole program is conducted in a simple and methodical way.
As there is unity of command, there is no diversion, and unwanted interference.
Here are a few photographs of the event.
Shri. CDN Rao, my dear friend, who arranged for the passenger transport vehicle and catering for providing food at the venue for all 44 members. Here he is checking whether all of us were on the bus. Remember, all of the 44 members are also family friends. Or have become family friends.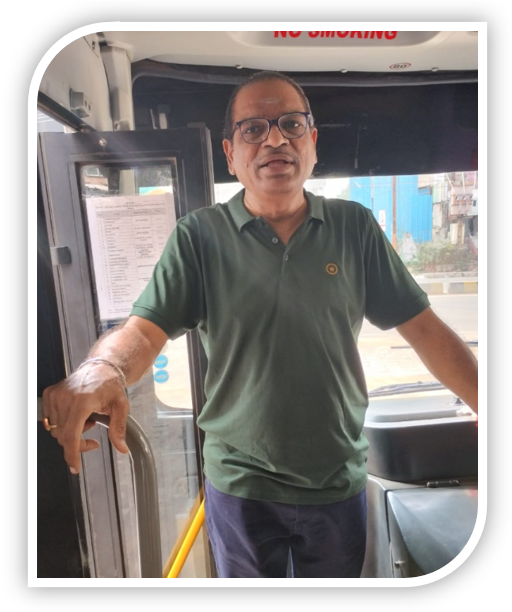 All of us were on the bus, getting ready to leave.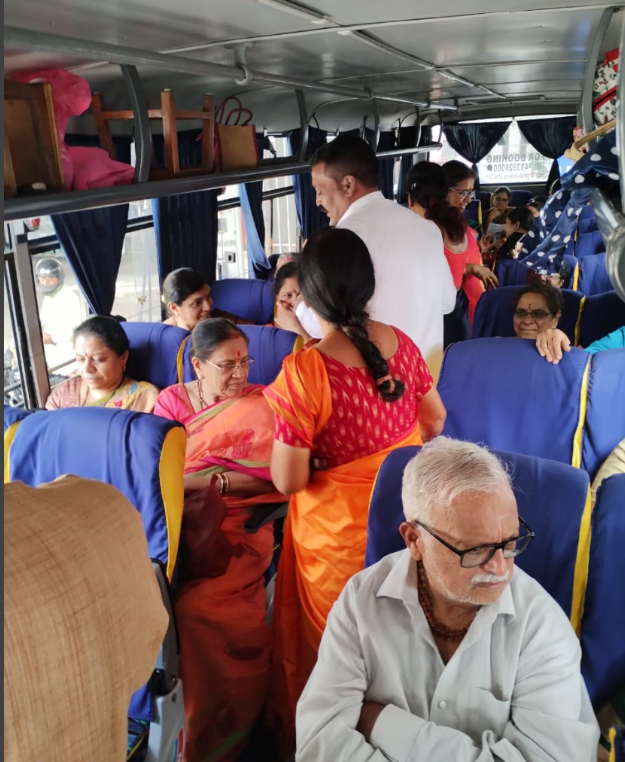 Flowers at the venue – each one seeking sun rays, without obstruction.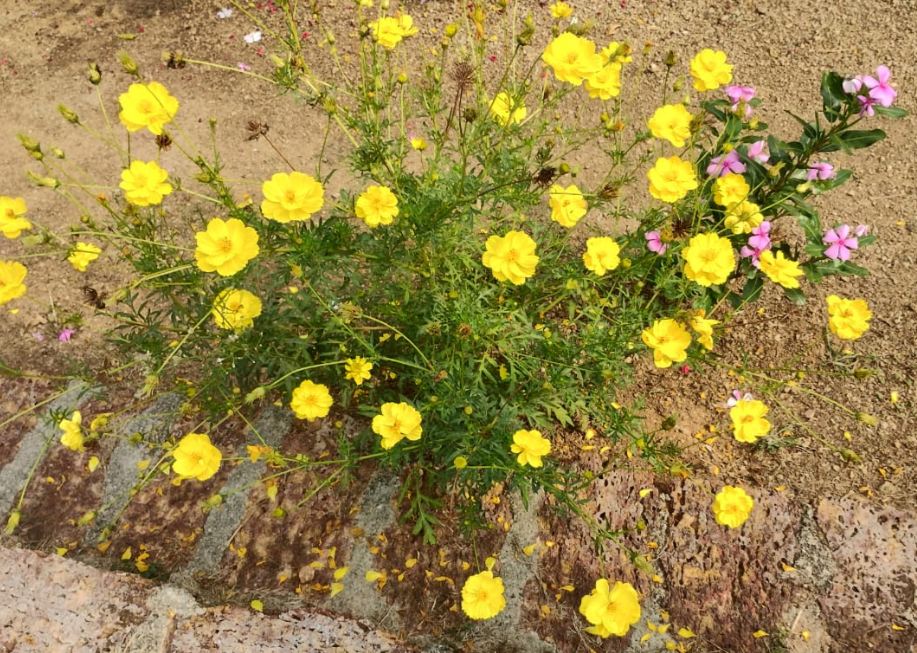 Pooja Venue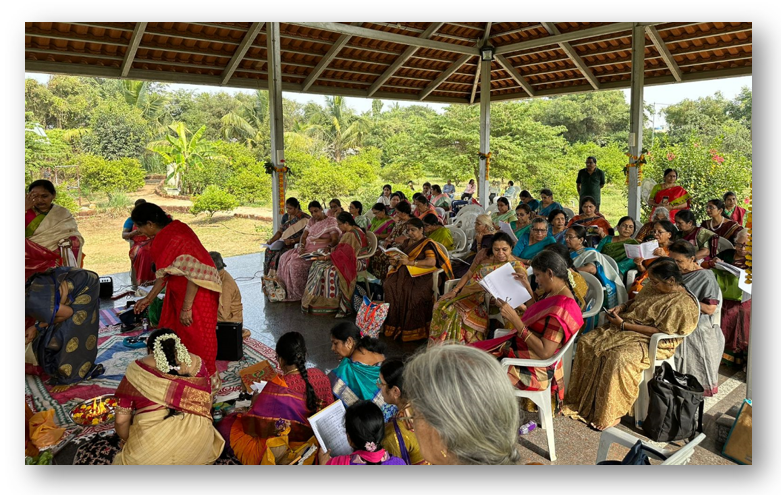 More Pictures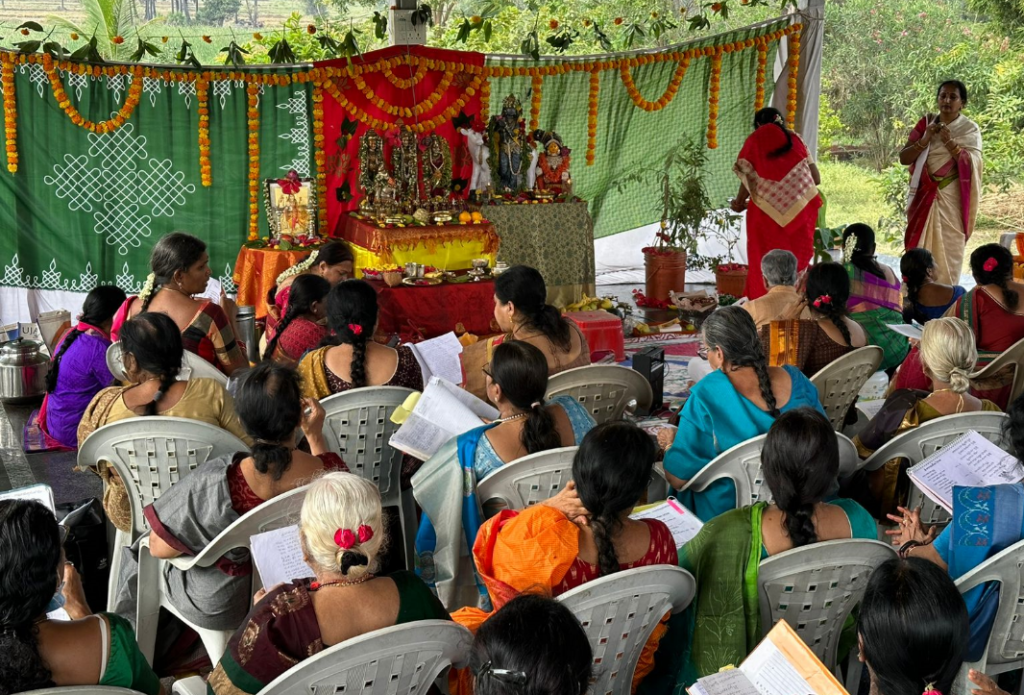 A Simple Dance after the Pooja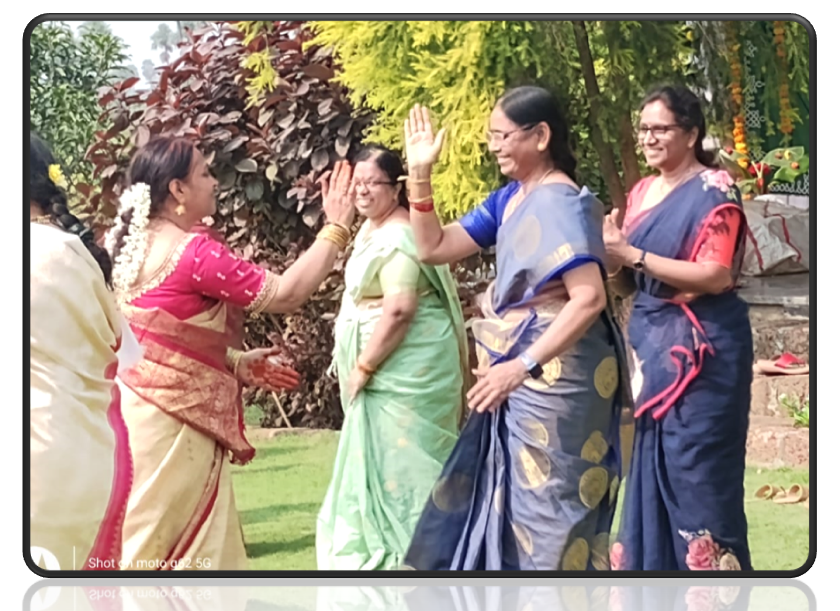 A Special Guest
Sachi – Nagesh's family pet also accompanied us to the venue. Not very happy in the bus, but extremely happy and enjoying the green grass and warm sun on a cloudy day at the venue.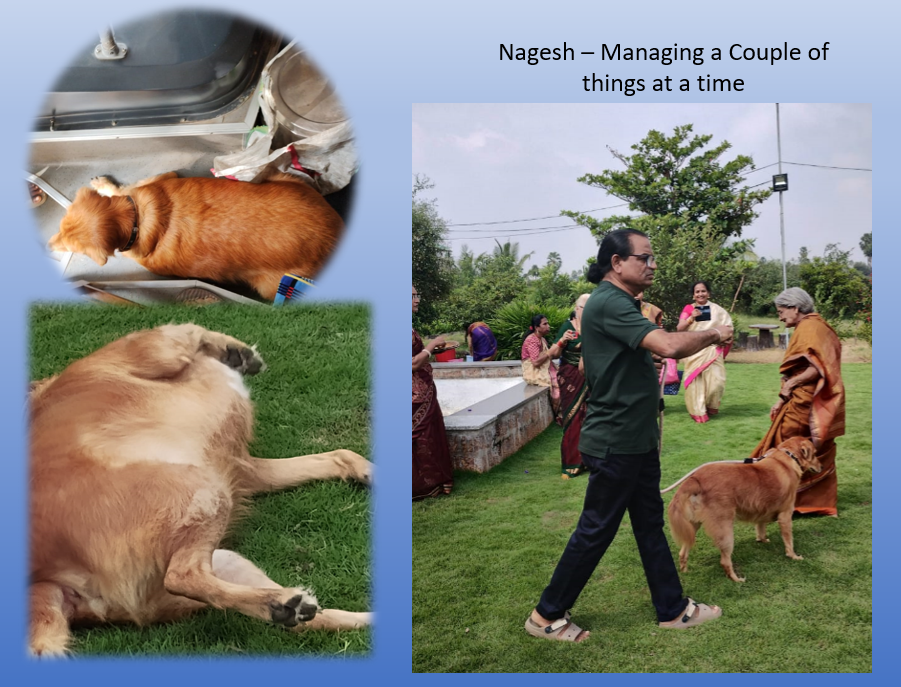 One more pic.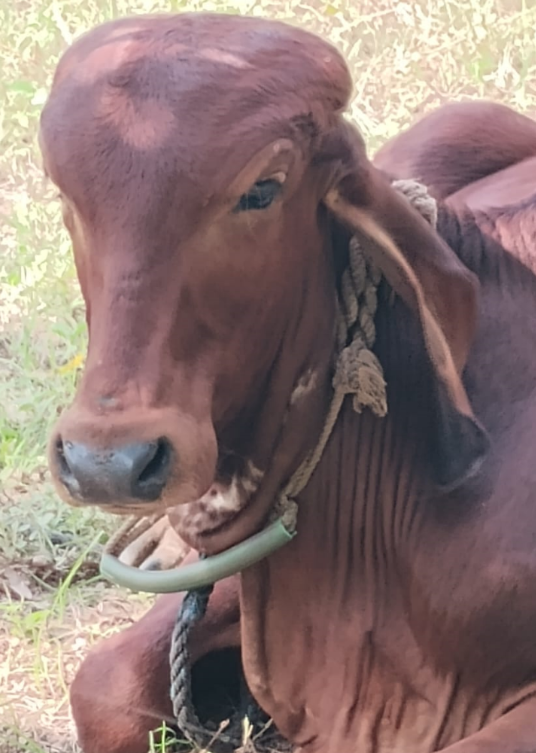 Catering was done by Venkateshwara Caterers preferred caterers of Shri. Nagesh and family. Food was of good taste and not harsh on the stomach, which is rare today. Some improvements – the serving people can wear masks and hand gloves and keep the keep the food covered.
Transport was provided by Sardar Transport Services. Lots of room to improve.
Let us now come to the most important part of the Parayanam
When these namas are recited, the mystical vibrations, trigger a positive feeling of self belief and self value giving us the energy to pursue success in a path of Brilliance and Hard Work rather than short cuts and avineethi.
Frequent programs till the goal is reached ensure that there is a continuous infusion of self belief and value propelling us to a height of human excellence.
""Kamakoti Kutumbam"" is doing great service to all those who want to achieve goals and be successful.
Many thanks to "Team Parayana – Marredpally, Secunderabad"
Hoping the Team will reconsider the decision to debar, after reading this post. Kindly, read and comment your suggestions. 😉