Back in 1962-63 my dear father, Late K Sree Rama Chandra Murthy was posted in Chennai in the Parry Corner Branch of erstwhile State Bank of Mysore as a Probationary officer. My parents made a home in T Nagar, a few Kilometers away. Their humble dwelling was near Ramakrishna School a famous landmark.
My father was 27 yrs and my mother younger to him by a few years.
It was my mother's routine to walk up T Nagar market and walk back home with groceries and vegetables.
One such day, she took a detour and decided to check how her cousin, Sri. Maganti Suryanarayana Pantulu Garu's young son was doing.
She was a bit sad that the boy was sitting outside the school and sobbing.
She talked him out of it and told the school authorities that she will take the boy home and bring him back before the end of day.
The school authorities agreed and sent him.
She took him home, asked him to cheer up and started preparing Bajji's for him.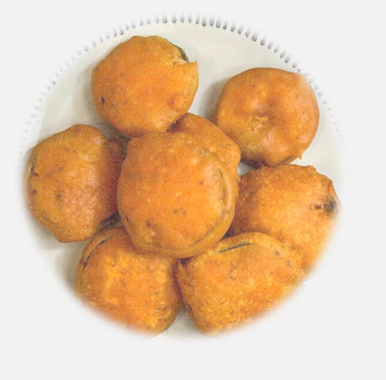 The boy calmed down and was playing around.
Meanwhile, unknown to my mother, the boy's father Shri. Maganti Suryanarayana Pantulu, had just arrived from Vijayawada to Madras (now Chennai), to check on his young son, how he was doing at school.
Here is a pic of him.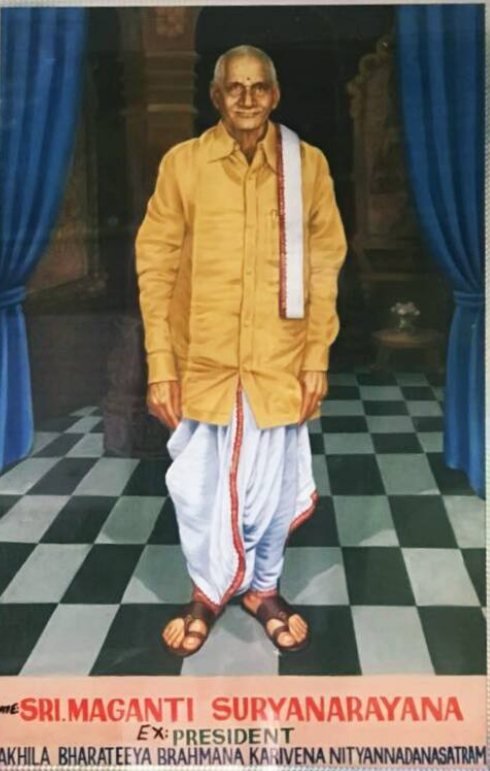 As he reached the school and enquired he was told that the boy was taken by his aunt as he was crying unconsolably. Pantulu Garu was surprised and worried at the same time.
He rushed to our home, and was thrilled and happy to see his son was doing fine.
From that day onwards he doted on his niece, my mother, and never said no to any of her requests.
He was such man of values, that he always remembered my mother's caring attitude, and used to tell everyone and praise her.
Little did we all know that we would need his help all her life.
Whenever my mother, a heart patient travelled to Vijayawada, his car would come all the way up to the platform to pick and drop her home.
He used to send his car for her to travel to Gudivada from Vijayawada.
When my sister got married, which was after my mother's passing, Pantulu Garu's was there to help and conduct the marriage and ensure that there would be no hiccups.
And for several years, whenever he used to visit our home in Bengaluru in the 70's and 80's, he used to gift us these Britannia Biscuits!