We had guests after a long long time from Hyderabad – Mr. Venkatesh and Mrs. Venkatesh.
It was a very good and pleasant experience for us and I hope it was the same for them also.
There was something different about spending close to two days with Mr. & Mrs. Venkatesh. The surprising thing is, even though I was feeling there was something different in this interaction during the time we spent together, I could not exactly place it.
I knew it was a positive feeling, it was only two weeks after they left that I could gather my thoughts and conclude what the feeling was.
It was on a Saturday evening that we all met, Venkatesh & Kalyani, and Bharathi & Myself. After a cuppa, I said what shall we do tomorrow, being a Sunday.
I was surprised by their reaction. They simply conveyed, whatever I decide.
They did not say what are the options, as most people would.
I somehow had a feeling that this trip was going to be good.
So, we went to MTR for Breakfast Sunday morning, on Venkatesh's suggestion that why should Bharathi cook on a Sunday.
Then I proposed that let us go to Shivasamudram falls, some 80 KMs from Mysore. However, I had a caveat. If it is cloudy no one should blame me. I had a feeling it will rain there as it was cloudy in Mysore and the falls location will be more cloudier, and rainy also.
I was right. Partly.
What a beautiful sight it was.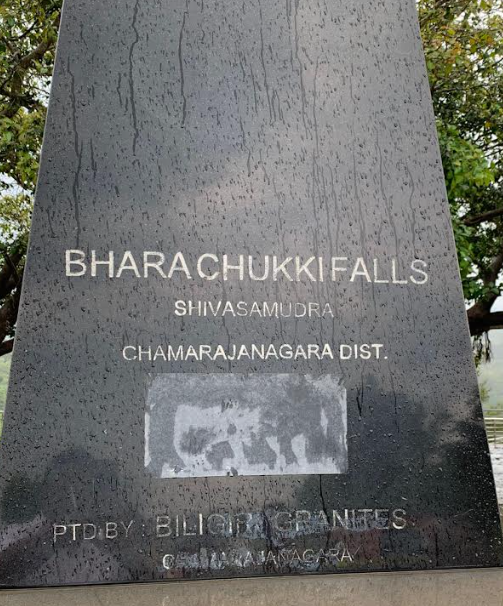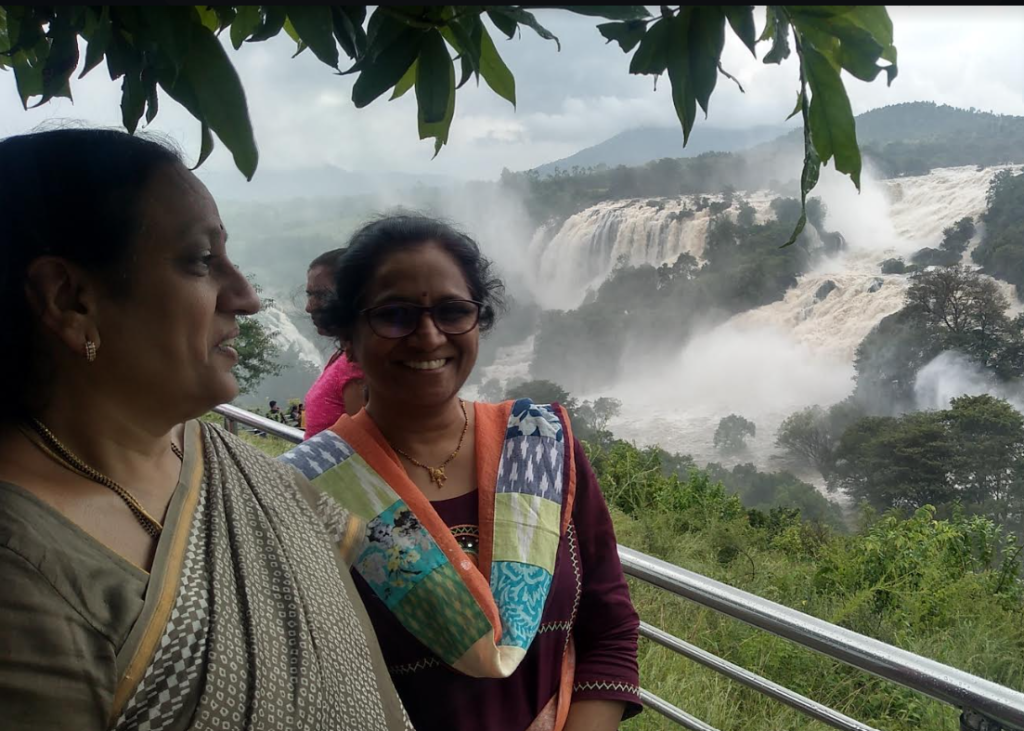 Even though approach road of nearly 20-30 KMs to the Falls was bumpy (massive) no one complained.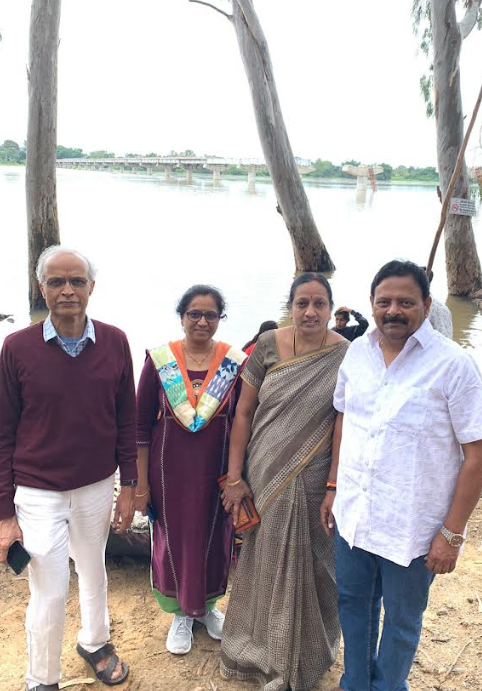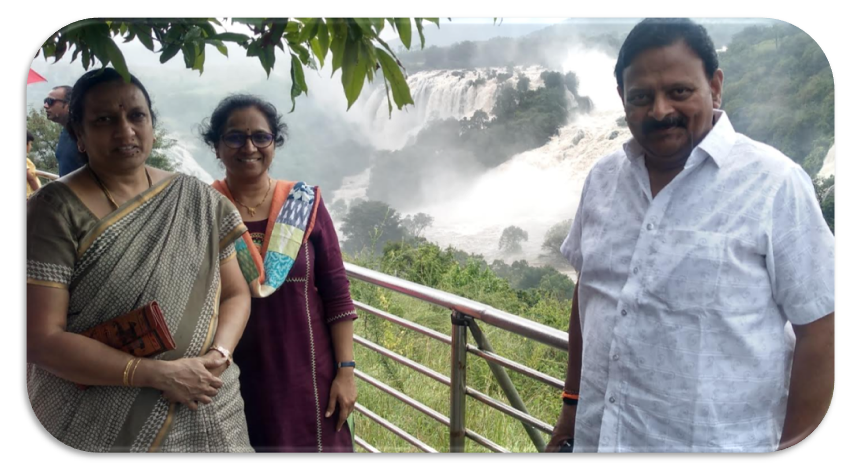 Venkatesh got us a beautiful lunch at Sandesh the Prince.
Next day, we visited Ganapathi Sachidananda Ashram.
I could see the very human side of Mr. Venkatesh. He stuck a chord with many of the birds in the ashram.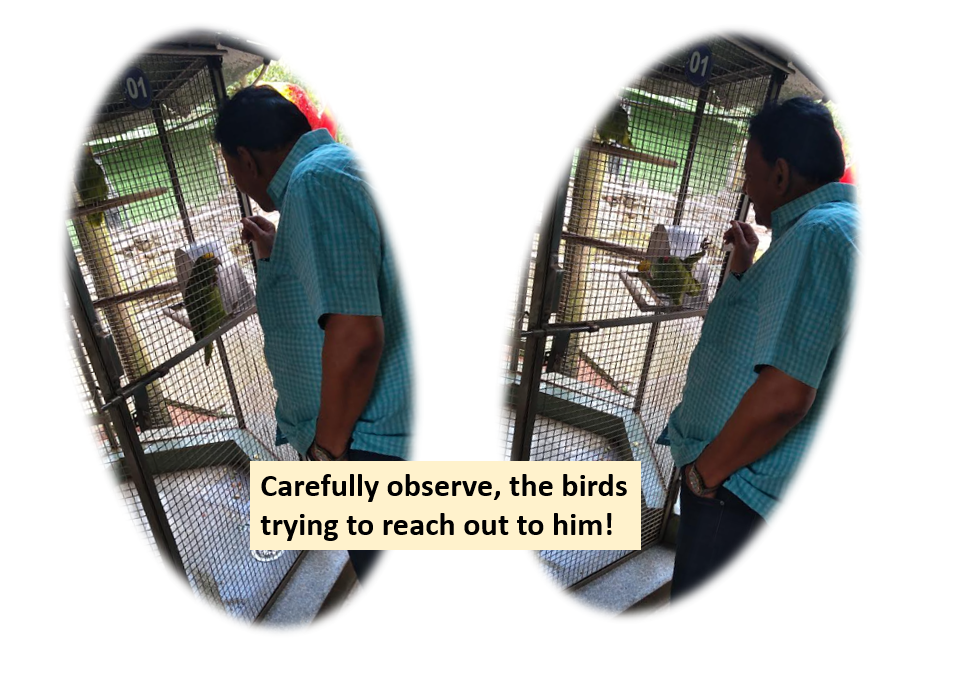 The birds were eager to respond to his "Hello" "Hello" calls.
While walking he spontaneously asked me, Krishna is it ok to cage the birds like this?
Frankly, I had no answer. Probably, there is none.
But, it told me one more thing about Venkatesh.
It was time for them to leave to Hyderabad.
As I said earlier, it is already 2 weeks since they left.
It is only now, that I could crystalize the positive feeling I had during the trip and subsequently. No, it is definitely not the sweetness of the three boxes of Pulla Reddy Sweets they gifted us.
So, what was the feeling?
It is after a long time I could relate to a couple, both the husband and wife on the same wave length and address both simultaneously and get a similar response.
While Kalyani was sweet and kind all through the trip and interaction, Venkatesh was patient and accepting particularly to my insta jokes and efforts to humor the mahol.
As soon as I could put my thoughts on paper, I also realized which most of our known people, have not, Kalyani made a wise choice!