We always remember genuine suggestions and help. At least, I do. And, I do make it a point to remember, and acknowledge when time comes.
Back in 2006-2007, we were in Vijayanagar III Stage, Mysore, and we were selling 2-3 Learner Packs per week. [BTW: We were selling software books since 1999 and Learner Pack is our special pack, including all 8 Books and priced at Half the Total Price].
During that period we used to frequent the Post Office, to send the Learner Pack to our customers all over the world. Luckily for us, an extended Post Office, (Vijayanagar III Stage), was made operational near our house, in fact a half a KM from our place.
It was managed by Mr. Krishna Hebbar.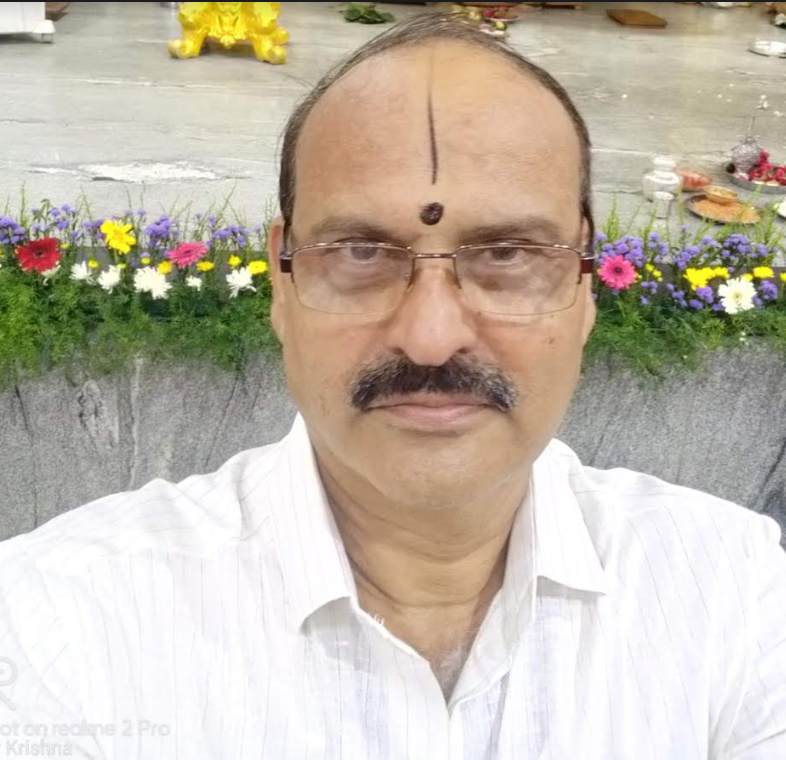 .
A nice lively man.
Because of our business at that time, I was interacting with few people Professionally. Post Office and Bank. More frequently, the Post Office. Having a nice and affable officer at the post office was very important for us. A grumpy and un-helpful officer is a damper on the entrepreneurial spirit.
In fact, I used to look forward to getting an order so that I could visit the post office and chat with Mr. Krishna Hebbar.
On one such visit, we casually talked about effects of using Keyword and I told him that my wife was suffering from early spondylitis.
He suggested to try Tyampana Novina Enne and also told me how to use the oil. Apply from top down, leave it overnight and pour warm water next day.
By that time, I had consulted our family doctor in Apollo, a famous Orthopedic in Bannimantap, and a couple of nearer home doctors. Finally, when my wife complained that she was feeling like she was floating after taking a particular medicine, I told her to stop using medicines and stop working for some time.
When Shri. Hebbar suggested to try this oil, we were willing to try. We had nothing to loose, and tried the Tyampana Novvina Enne, hoping it would work.
It worked like magic.
You won't believe, but it is some 15 years since then, we have not had much issues with spondylitis till now.
Carrying forward the spirit of spreading good things, we have suggested Tyampana Novina Enne to several of our relatives and friends.
I have generally not believed in Ayurveda as a permanent or a sustainable cure. But, this is one pain relieving Oil, I will vouch for.
Do you know anyone who is suffering from pains in the body.
Ask them to use this oil.