In the last few weeks I was terribly worried that AAP would win in Gujarat. As results came in today 8th Dec 2022, I am relieved beyond words.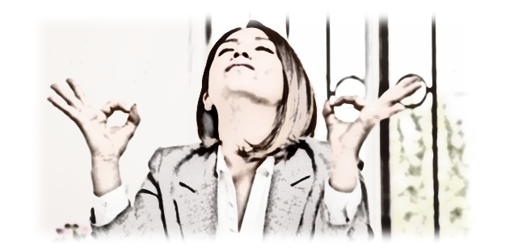 In 1947 India had the best chance of turning a new leaf and cover up the lost ground which was due Mughal invasions and British rule.
Instead Nehruji and his aides put India on a path of playing a miniscule role on the world stage.
Cut to 2014, came Modiji and his team, which has put India on a fast track, and India's entrepreneurship on a faster track.
On that occasion we all celebrated Modiji's victory with a Cup of Tea!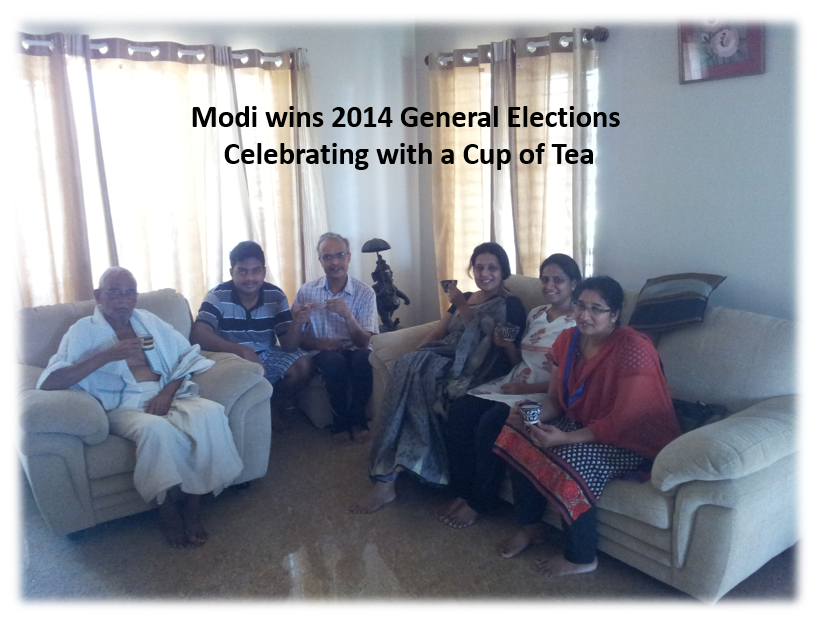 From Left:
Late Sri. K.S.R.Murthy – my dear father.

Shri. Tejas Jonnalgadda (my nephew), Myself, Smt. J. Sarada (my sister), Smt. Bharathi K (my wife), a guest and close friend.
It is eight years since India's is searching for its true identity and finally we are finding our way.
Tax collections are consistently rising, GDP is increasing steadily, large projects are being implemented, new policies are being implemented, borders are protected, and Defence manufacturing is growing.
Importantly, efficient regional leaders are rising – Annamalai, Himantu Sarma, Yogi Adityanath, Fadnavis, Bandi Sanjay, and others. This means we are building strong states which are the real drivers of growth in the long term.
Kejriwal winning in Gujarat would have sent a message that he is equal to Modi and he can fight Modi.
This would been a disaster for several reasons.
AAP is a single person party. Which means there will be no continuity.
The only reason people seem to be voting for AAP is that it is free for all in the party with a saleable name at the top, more or less like Congress.
Given this Kejriwal with his national ambitions would have created confusion in the political space and axis of Stalin, Jagan Reddy, KCR, Siddaramaiah and DK Shivkumar, Mamata, Shiv Sena, and Communists would have taken over and Congress would be waiting for a such an opportunity.
All the good work done in the last eight years would have gone waste!.
Kejriwal would need to behave more maturely, show proof of performance and statesmanship, demonstrate continuity in his party and then move to higher ambitions.
Till then he better stay in New Delhi.