All my friends and relatives know that we spent a substantial part of our lives writing Books on ERP Software and Selling them.
We take pride in the fact that very few customers have complained regarding content or a mismatch between what is promised and what is delivered.
As it happens for books, or for any product or services, customers send feedback.
Similarly, for our books too, several Customers have written emails saying some nice things.
Many have purchased a second set of books as and when upgraded.
And, these surprises have kept us going all these years.
But, a recent email from a customer was the biggest surprise.
A Customer from Indonesia had purchased the books from us, in 2002. Some 21 years ago.
A few days back he sent us an email with a photograph of the books! Here is the photograph.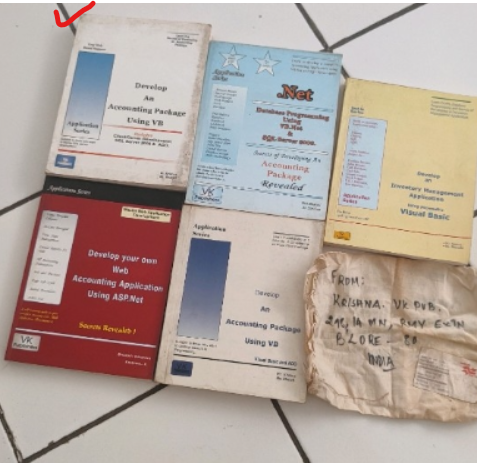 If you carefully observe covers of two books (white background) appear the same. Look closely and you will see they are not the same. The one on the top left was a later version.
This email thrilled and gave us much happiness, all three of us. We wanted to share this moment with you.
Latest update is, we have winded down this business after a successful 25 yr stint.
Bharathi has moved on. She is pursuing her career at Tech Mahindra, Hyd.
I have also moved on, struggling with my second startup!
But, one thing we all miss is the "Notification of Payment received" messages from PayPal. These messages have become a part of mine and our life from Dec, 1999. This is a recent one received.

In this long journey, One regret we all have is that India's Academica has not recognized our work. I have discussed with many Professors, all of them just give a plastic smile!
But, if you look around there are many people who have contributed in their professional work but have not been recognized. So, I am not alone, and do not take it to heart.
However, individual people have been far more dignified and have assuaged this drawback in our education system.
First in the list is Shri. Rajendra Velagapudi, CEO of CYIENT who has treated me fine and acknowledged in his own way, when I showed him the proof of our worldwide dispatches.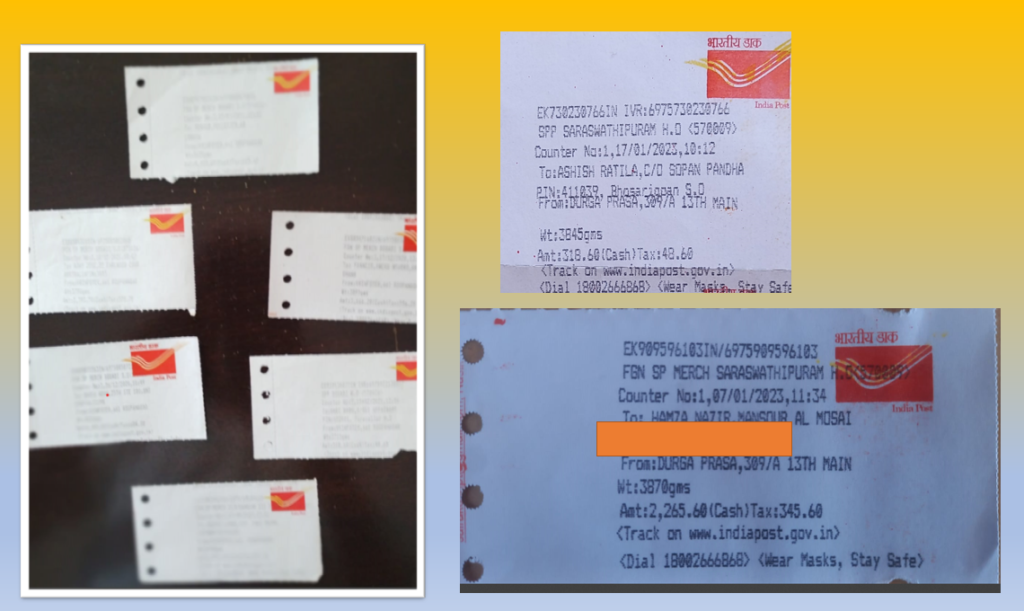 Our long time family friend, Shri. Venugopal, his dignified Mother, have supported us all along, particularly Shri. Venugopal, who consistently gave positive vibes, in all the 15 years we have known them.
I should also thank Shri. Nageswara Rao and his dynamic wife for their affection towards us.
There are many more.
And, I should not forget, my dear sister, who just let me do whatever I want to do!
And, Thank You Customer from Indonesia, for sending the pic, your nice words.