There are two basic questions which we need to address before we answer the above question. The two basic questions are:
Who are the set of people who will lead the protection and preservation of Hinduism?
Why should we preserve Hinduism?
Who are the People who will preserve Hinduism?
The people who will preserve Hinduism are youngsters who are ambitious, have the intellect and have a free mind. In simple worlds, the citizens of tomorrow. So, What do they seek in Life? They seek:
Academic Excellence
Ability to Compete
Enjoy Life to the Full
Earn when young
The answer to the question – How to Preserve Hinduism has to address this target set of people, which I will do later in this article. Let us address the second question.
Why should we preserve Hinduism?
There are several reasons. Let us list the most important ones.
Hinduism is the only religion which preserves Human Consciousness
Hinduism is the only religion which offers a package of options at every stage of a man's life
Hinduism is the only religion which emphasizes cleanliness as a way of daily life. Which translates to protection against virus and other contagious diseases
Hinduism is only religion which offers an physical exercise option for all people, sick, old, disabled, blind, etc.
Hinduism is the only religion which attempts to enhance the brain function with rhythmic vibration recitals
Hinduism is only religion where places of worship are closely intertwined with Engineering, Health and Sanctity.
So, everyone on this earth who wants to preserve human consciousness and human life has to contribute and preserve Hinduism.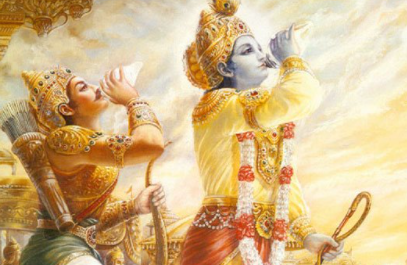 How to Preserve Hinduism?
Every Temple should ensure that at a fixed time the Medha Suktam from Vedas is recited in the early morning hours. All students in the colony can visit and chant and get the benefits.
Every week Rudram recital should be arranged in Temples where students who are writing competitive exams can sit and chant.
Proctored Exams on Ramanujam, Aryabhatta, CV Raman, Sir MV should be conducted online and certificates should be given. Independent books should be published on each great mathematician for study
A guidance booklet on which bhajans should be recited at a particular age should be published and available free online
A logical connection to rituals, discipline, and creativity should be created and published as a text and available online
Prof. R L Kashyap's works on how the Vedas have a self correcting mechanism with protection against oral transfer of recitation should be published and spread to students
Modiji's example of how a staunch Hindu, can come out with super brilliant ideas and proposals such as "One Sun, One World, One Grid" has to conveyed to students
A comprehensive survey has to be conducted on "IITians, Doctors, Lawyers, who practice Hindu Religious Practices and their positions in today's Corporate world" has to be done and published
A survey of "Temples and Engineering" has to be done and published and given to Engineering Students
A study of "Vibrations, Tesla, and Vedas" has to be done and published and given to Engineering Students
The study of importance of "Precision and Vedas" has to be done and given to students
Remember our target are all those students, who are appearing for IIT JEE, Engineering Entrance, CLAT, NEET, IAS, IPS, GRE, GMAT, SAT exams.
.