The legendary Telugu Actor had a screen presence few could match. Below I have listed 5 Stills which I think no one has been able to copy and try.
This is the final shot of the song "Chandurini Minchu" from the movie "Raktha Sambhandam".
Can we think of any other star on whom we shoot such a scene? Amitabh? Rajesh Khanna? Raj Kapoor?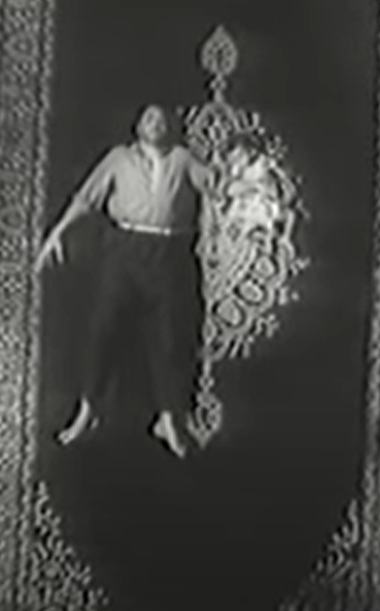 This is a shot from the all time classic "Pathala Bhairavi". In this shot NTR is gently warning a person not to bring up his name unnecessarily.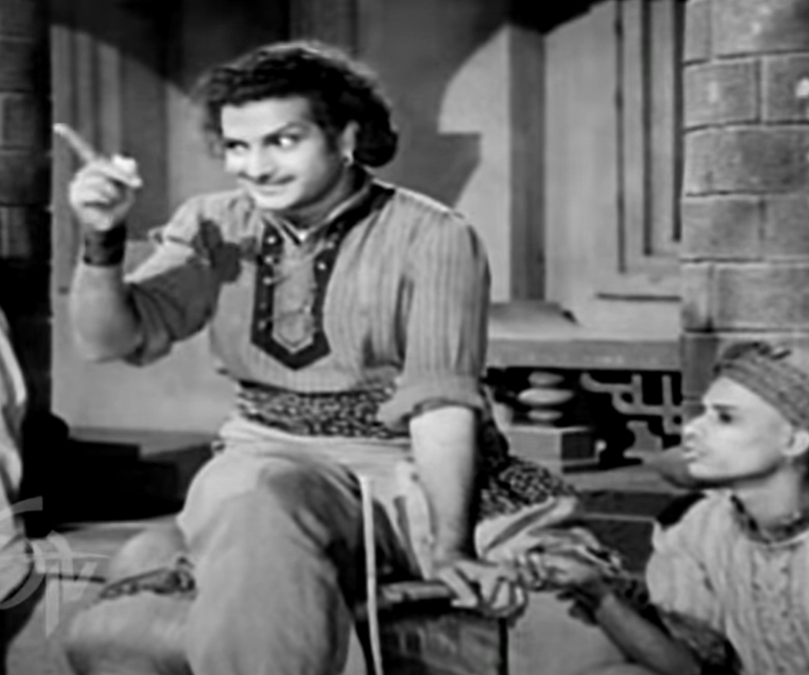 In this hugely popular scene, Bheema is warning Duryodhana of his fate at his hands.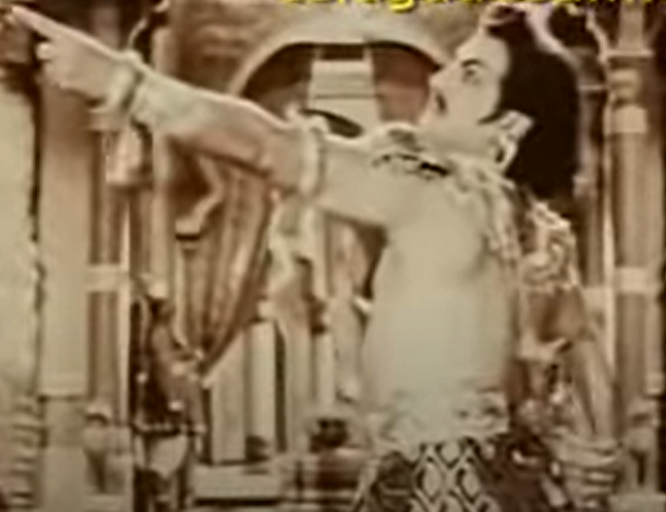 This is a still of the song sequence nannu dochukunnavate.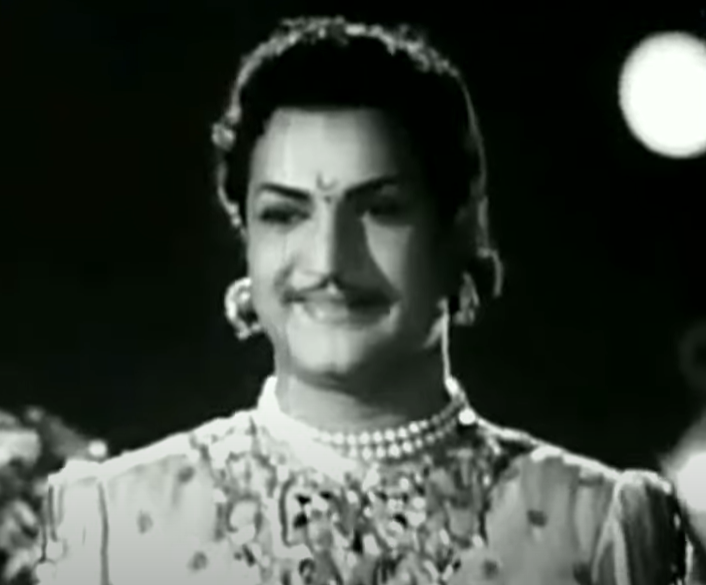 This get up of NTR as a Raja is unforgettable. A hilarious scene and each actor pulling his own weight makes it a memorable one. From the film Appu Chesi Pappu Koodu
There are number of such stills. If you are curious, when you watch a movie next time, just think whether a particular still is possible by any other star.