Recently, Jagan Reddy the Smiling CM dispatched his sister Yeduguri Sandinti Sharmila, to Hyderabad for setting YCP again and building the party.

It was a very odd move. On deeper thought Not So. It was the first move of a well planned strategy. I will come to the second move shortly.

This has to be seen in the context of Jagan's one important objective, that is, wriggle out of court cases.

He needs MPs in the Centre.

Having run the Govt. for over two years Jagan and Ministers have ensured that they have required "Thailam" to give and lure voters. So, they are well stacked to fight the next election, and give an impressive show to either play an important part or maybe, which is highly possible even come back to power.

With Chandra Babu aging and his son not matching up, it is only Pawan Kalyan who is the thorn in his plans.

The second move came about recently. Make Chiranjeevi the dummy pawn.

He has successfully isolated Pawan Kalyan from Chiranjeevi, by engaging Chiranjeevi. In the months to come he will appear more with Telugu Movie Industry people and isolate Pawan Kalyan further. As a Chief Minister, he has few options, and in all probability, will start the process of moving Telugu Industry out of Hyderabad to probably Vizag.

In the process, further isolate Pawan Kalyan.
He is also further needling Pawan Kalyan by delaying or throwing blocks in the way of Pawan Kalyan's movies.
This is to ensure, Pawan Kalyan will find it hard to run the show financially, and weaken him and make him depend on BJP more and more.
It is the financial independence of Pawan Kalyan which is enabling him to run his Jana Sena on his own terms.
This has earned him appreciation of BJP. His high integrity has also drawn PM's attention, and that is precisely the reason PM Modi has said Pawan Kalyan is precious, and we need to protect him.
The future of Andhra Pradesh will depend on whether Andhra people will accept a hiked "Thailam" and vote for YCP.
Pawan Kalyan is worried about it. That is precisely the reason, in his public speeches he is saying to his audience to get angry and rise up. Because, people in an agitated and highly motivated state, people will be idealistic and not accept "Thailam". For this to work, he has to ensure people are in an idealistic state till the elections or be reminded of it repeatedly.
To be the CM he has to do better than or perform equal to BJP and of course, far better than YCP and TDP.
If this is the long term analysis, the short term looks hard for both Jagan and Pawan.
Jagan is a mess in courts, and the state finances. Getting out of both will be hard.

Pawan Kalyan is better.
In all this positioning and securing their own positions, Jagan is underestimating Chiranjeevi.
One public hug and a pat from Chiranjeevi, all isolation which Jagan is orchestrating or hoping to create will vanish.
An indication of what will come ahead was displayed by Mega brothers recently.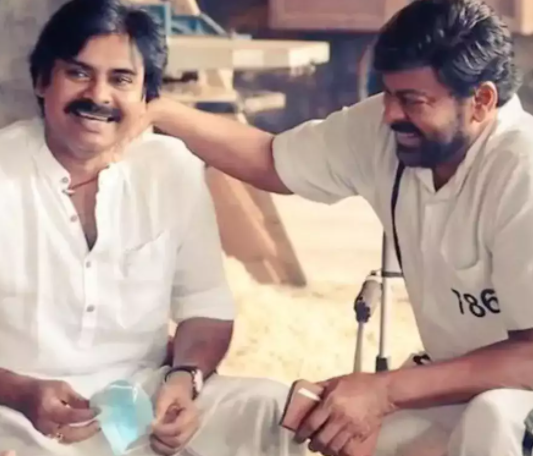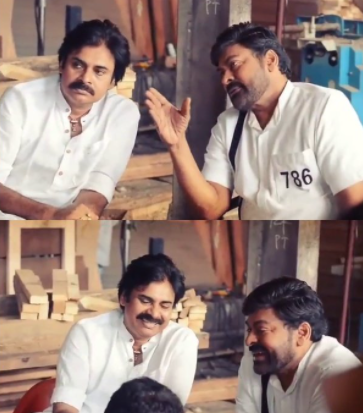 My belief is Chiranjeevi has much more Goodwill than Jagan, and one move from him in the end game of electoral fight, will neutralize all that Jagan is trying orchestrate.
The biggest block for Jagan is Pawan Kalyan. He has an honest opponent, having the blessings of the Prime Minister and probably of Amit Shah too.
The third and last thing Jagan will be able to do in the remaining part of his term is hang on, pray that there will be no major hiccups, probably hire Prashant Kishore or as he already (?), and open the "Thailam Bag" in the elections and hope Andhra People will not bother about being highly motivated and idealistic!