On a recent visit to my good natured and well meaning cousin Sri. Krishna Nori's house in Hyderabad, he asked me what are my memories of Grandfather Shri. Karedla Narasihmam.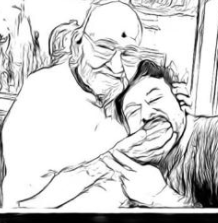 I have fond memories of my Grandfather.
My Grandfather was an accomplished Criminal Lawyer in Gudivada, Andhra Pradesh, India.
He was a Six Footer, Strong in frame and had a easy disposition towards life.
He had a very humble background, studied under street lights, passed law, and started practice. During his time, there were two prominent lawyers in Gudivada, one was my Grandfather, the other was Shri. Karedla Peri Sastry, my Grandfather's brother!
My Grandfather lived in Gudivada and we lived in Bengaluru. Incidentally, my father Karedla Sree Rama Chandra Murthy worked for State Bank of Mysore.
So, the total time I might have spent time with my Grandfather must not be more than a couple of months, given that we used to visit Gudivada for summer holidays and he used to visit Bengaluru occasionally.
Here are my fond memories with my dear Grandfather.
Memory 1: Gulkand after a walk back from the Cubbon Park Library, Bengaluru
Whenever he was in Bengaluru, he used to walk to the Cubbon Park Library, from Jayanagar 1st Block, 5th Cross, 116, and walk back home in the evening. On the way back he used to pick up a small lump of Gulkand on a betel leaf and give it to me as soon as he returned home. He was 81 Yrs at that time.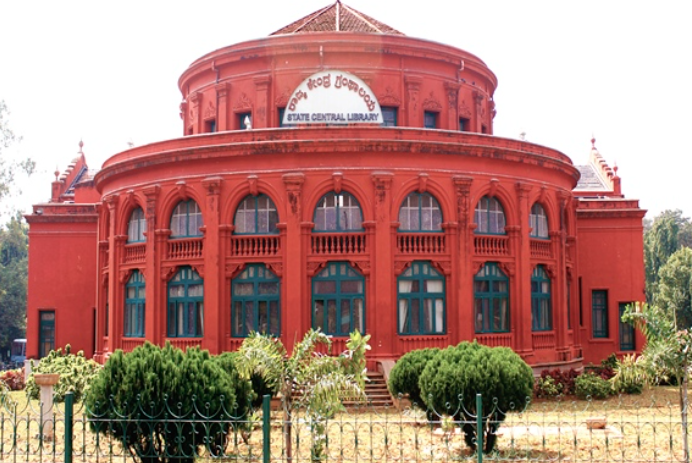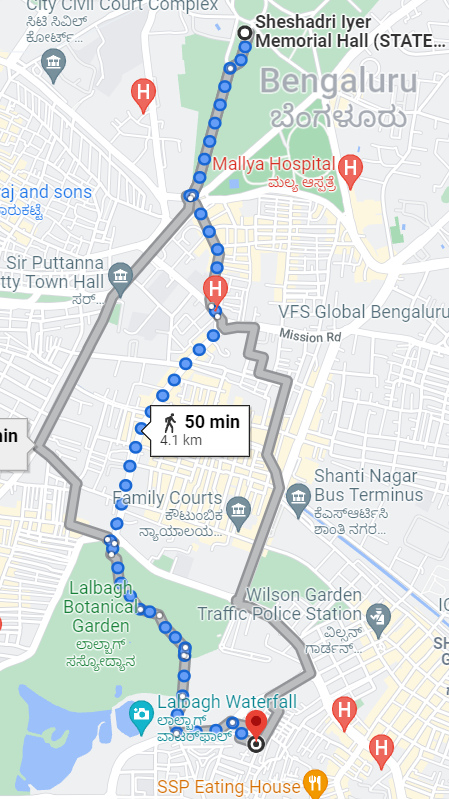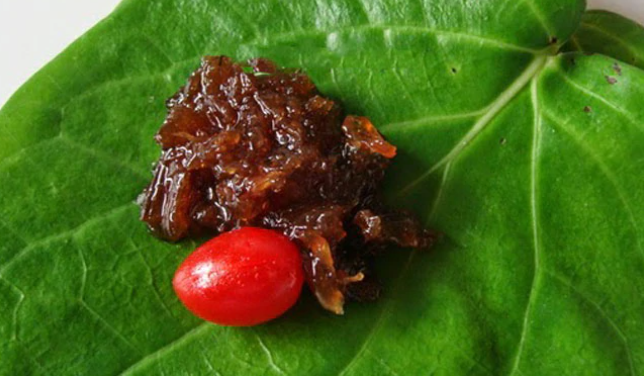 Memory 2: Playing Carrom Board
Grandfathers dote on their grand children. My Grandfather had a profound influence on me. Even now, I feel a protective shield around me when I think of him.
He used to play Carroms with me and ensure that I always won!
This had a lasting impact on me, and I have always treated youngsters with love and respect. I make it a point never to compete with youngsters.
Memory 3: Playing Cards
He was a wise man. In Bengaluru, it used to rain heavily in the afternoons and evenings, and was not good for kids like me who always liked to go out and play.
Incidentally, I used to play 15 games, right from Kho to Marbles to Karra Billa and sometimes feel sorry for kids of today, who are always stuck to digital gadgets.
He used to encourage me to play simple game of cards with him and engage me the whole evening ensuring I stayed home without complaining, till the rains stopped or it was late in the evening.
Memory 4: Reading Oxford Atlas
.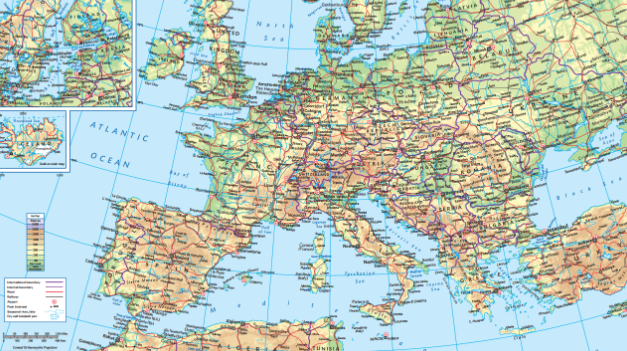 He taught me how to read the Atlas. Longitude and latitude, were the first concepts he taught me. Europe and India were my favourites.
Memory 5: Pride Goeth Before a Fall
He bought a story book full of stories and read me this particular story with the title "Pride Goeth before a Fall". I clearly remember the pictures of dancing humans.
I have always remembered this story, and over the years learnt to discern between Pride and Self Respect.
For me, remembering this line also encourages to shed inhibitions and meet new people and get things done.
I clearly remember, him letting me see all pages of the book and images and reading me the stories.
Curious, and want to read the story? Click on the image.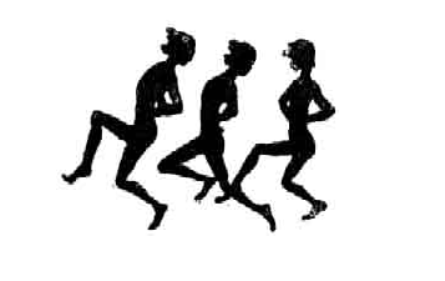 Memory 6: A Morning Walk in Lalbagh
Once we had gone for a morning walk in Lalbagh and on the way back there was a big centipede on the walking path. We waited for it to pass. A walkway in Lalbagh. I clearly remember GrandPa holding me back gently.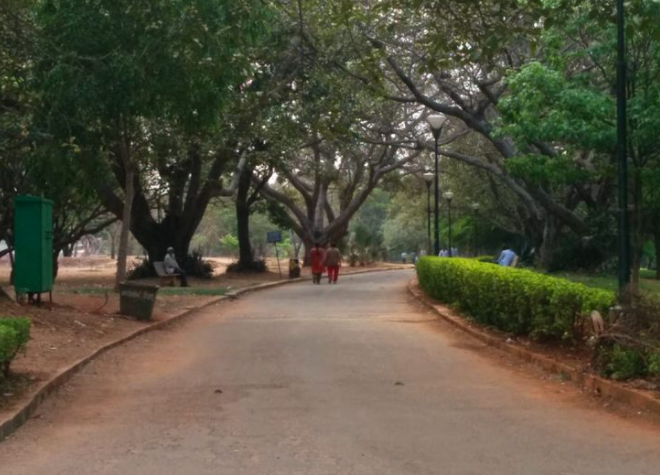 Memory 7: An interesting Incident
I visited the Gudivada court in 1997-98 where he practiced as a lawyer.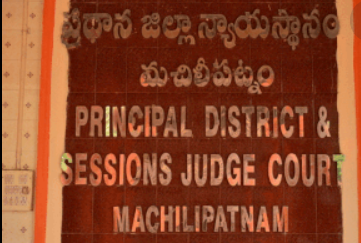 For the higher cases he used to practice in Machilipatnam.
In the Gudivada court, I was pleasantly surprised to see his picture in one of the court halls.
I was able to locate an elderly man, and I asked him does he know or heard of Shri. Karedla Narasimham?
He got up and did a namaskaram and spontaneously said he was a good man. A good 40 years after he stopped practice and a 25 years after his passing.
Even today, I get goosebumps when I think of this incident.
Memory 8: The last day of his life
In 1971, my Grandfather and Grandmother visited us for the Vinayaka Chaturthi festival.
My always busy father came early, as the next day was Vinayaka Chaturthi, and we had to buy many things in the evening for the festival. After the purchases in Gandhibazar, we drove to the restaurant in Lalbagh.
While driving back from home, my grandfather said in the car, Krishna (yours truly) will remember me, Saradamba (my sister, Sarada, he used to fondly call her Saradamba) will vaguely remember me.
On the dawn of the Vinayaka Chaturthi, 1971, August 24, he was no more, having peacefully passed away in sleep. It was heavily raining non stop from morning till late night.
Many said, he was a good man, the Rain Gods have acknowledged. There were no rains the day after or previous day.
I asked my mom, why don't we keep Tatayya in a room? I was 8 years old.
One of my uncle carried me to do namaskaram, for the final goodbye, before he was taken away.
These are the fond memories of my dear Grandfather, Shri. Karedla Narasimham, a Kind and Gentle Criminal Lawyer.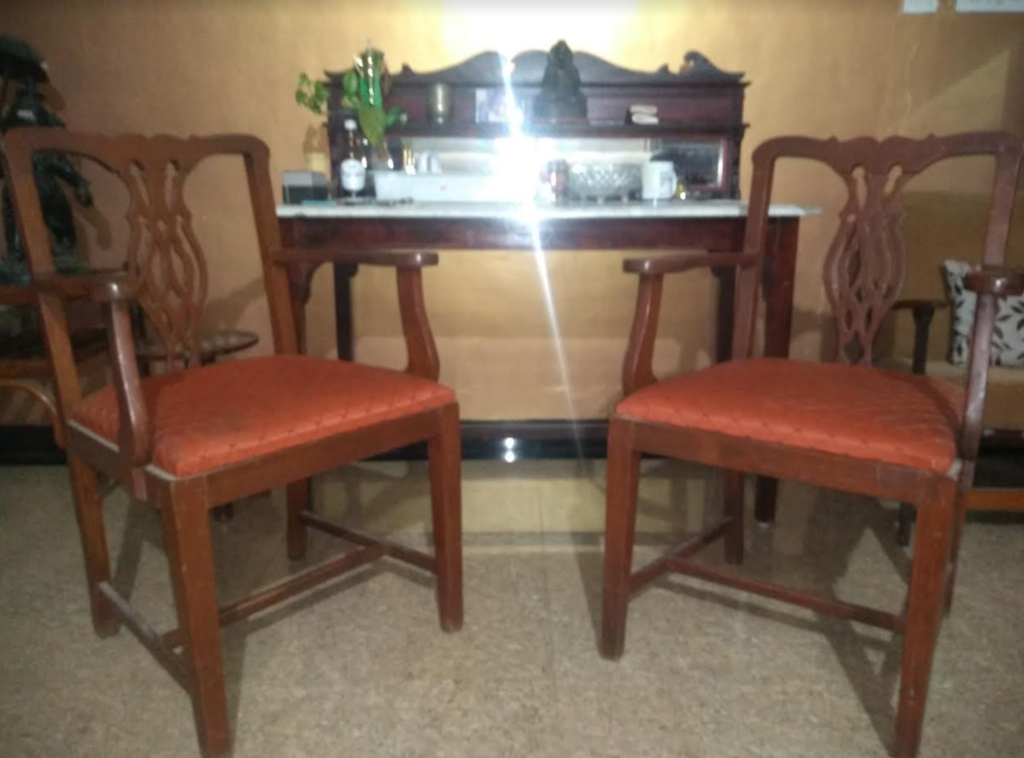 BTW: These are the Chairs he used to sit on and discuss with his clients. The Table at the rear was used by him and was purchased from a British Officer when he was leaving Gudivada. I have preserved the Chairs and Table.